About Us
We work alongside our clients to invent displays that create memorable experiences, evoke a sense of familiarity, and inspire action.
About
IMAGEWORKS
Our mission is to connect brands and retailers to consumers through innovative display solutions.
We understand that your brand is your distinct company identity. Above a logo and color scheme, your brand communicates your values and establishes a strong emotional connection from those who experience it. And when people feel something, they engage and purchase.
Since 1996, we have dedicated ourselves to creating innovative, quality displays that cultivate connections between the customer, the display, and the brand.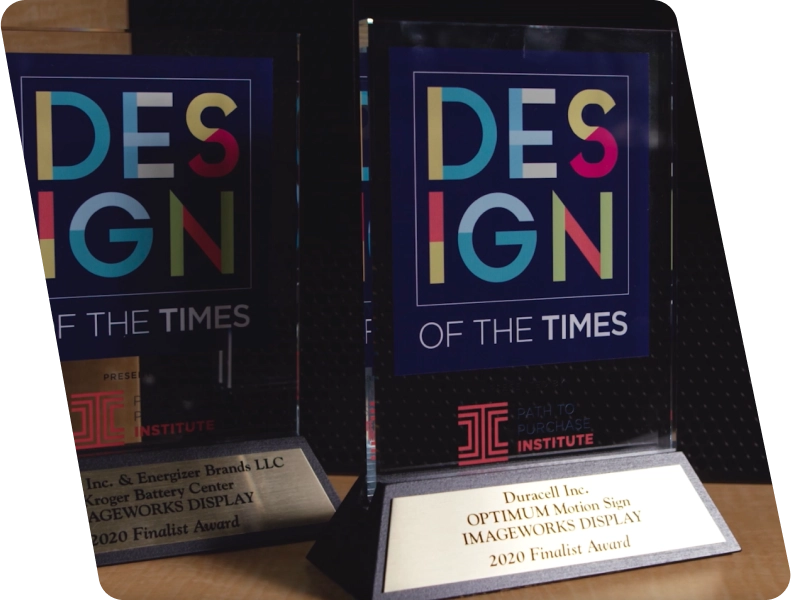 Our Approach
We know even the simplest retail displays leave a lasting impression, which is why everything we create goes through the same rigorous process.
We take pride in our ability to bring our clients' visions to life, from concept to completion. Our team of experts and advanced technology allow us to create displays that are both aesthetically pleasing and functional. Working in tandem every step of the way, to ensure that we meet your project vision, your project timeline, and your project budget.
Our Process
Consultation

Design Development

Project Management

Engineering Services

Prototyping
Quality Control
Logistics
Manufacturing
Warehousing
Installation Management