---
RECENT WORK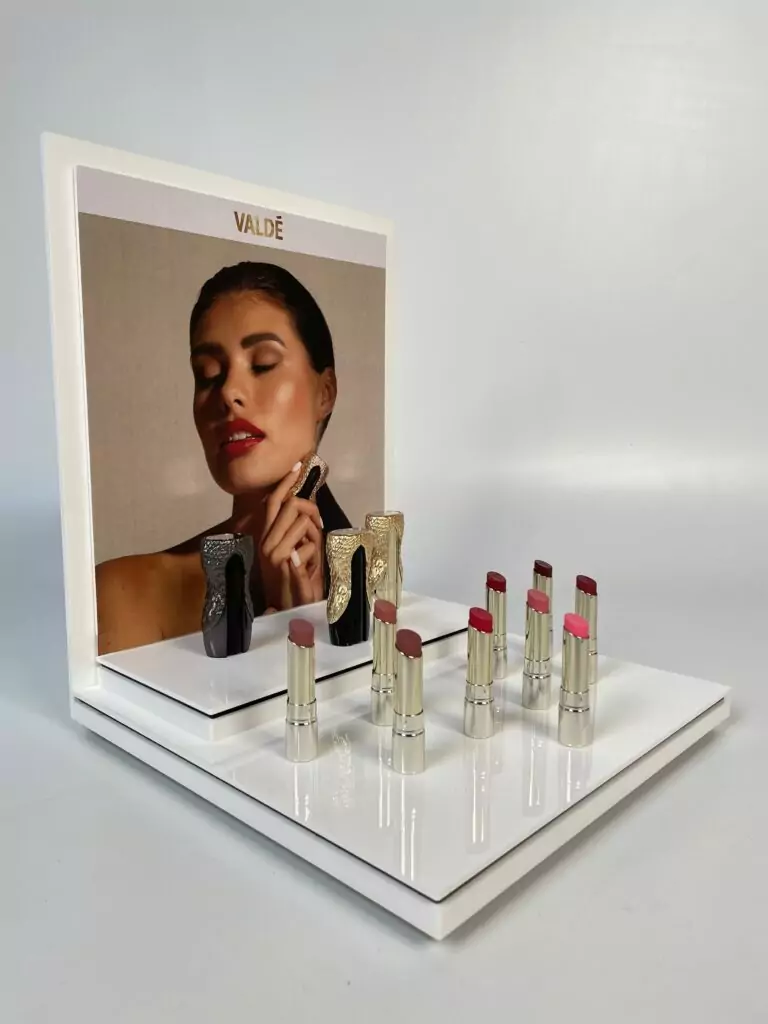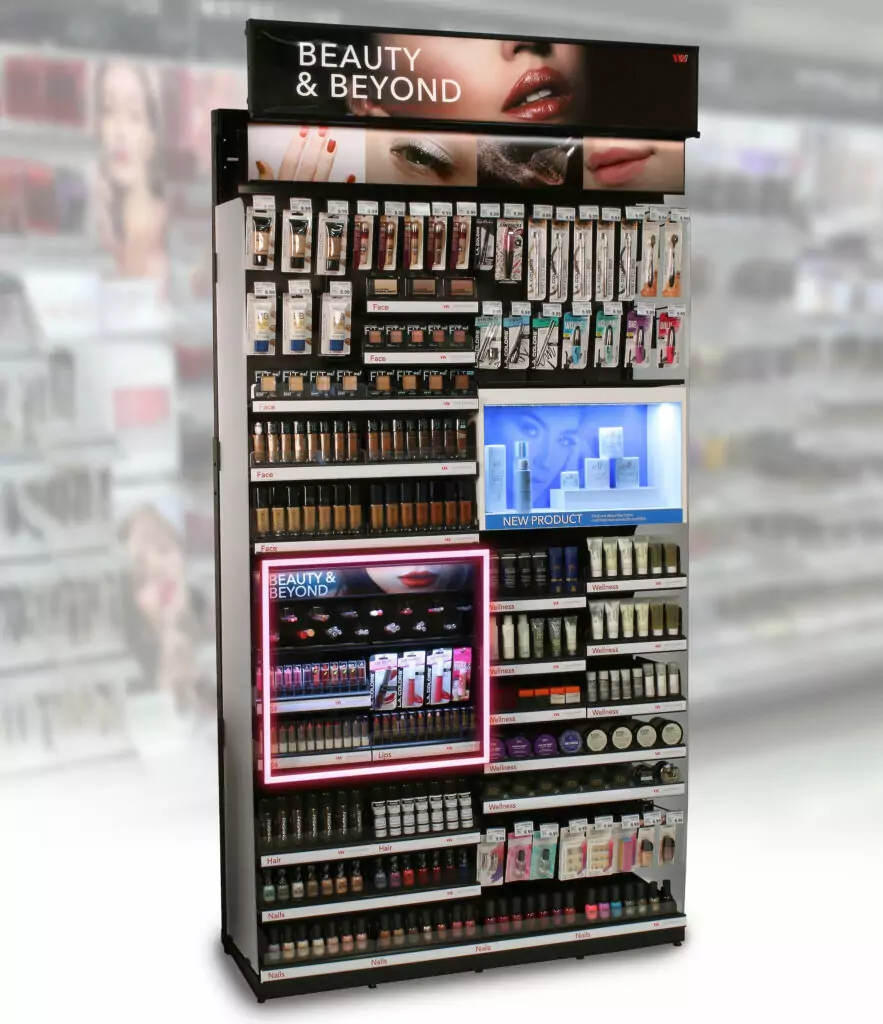 IMPACT! for Flexible In-Store Placement Options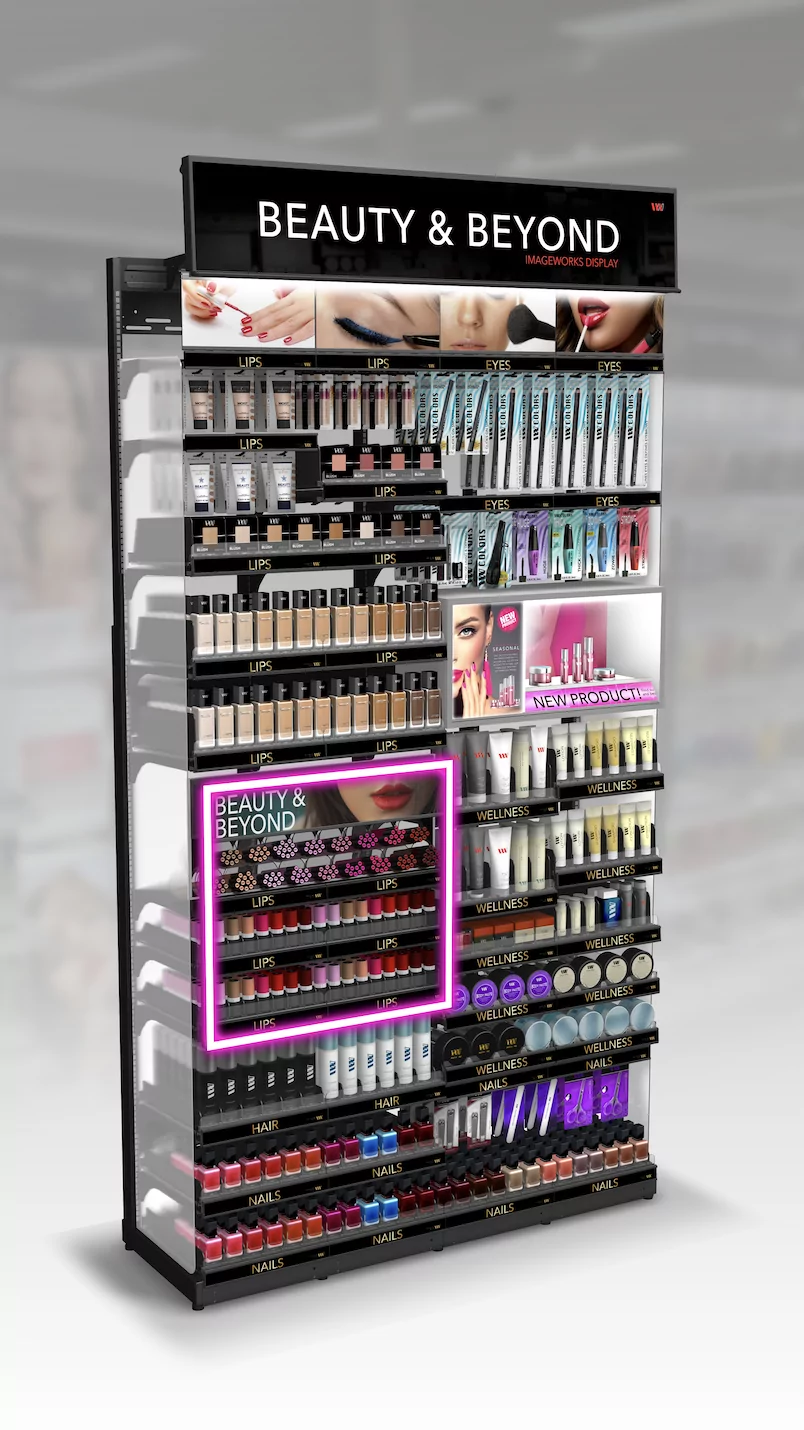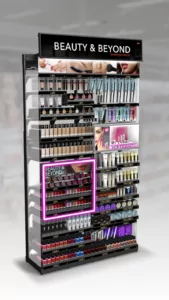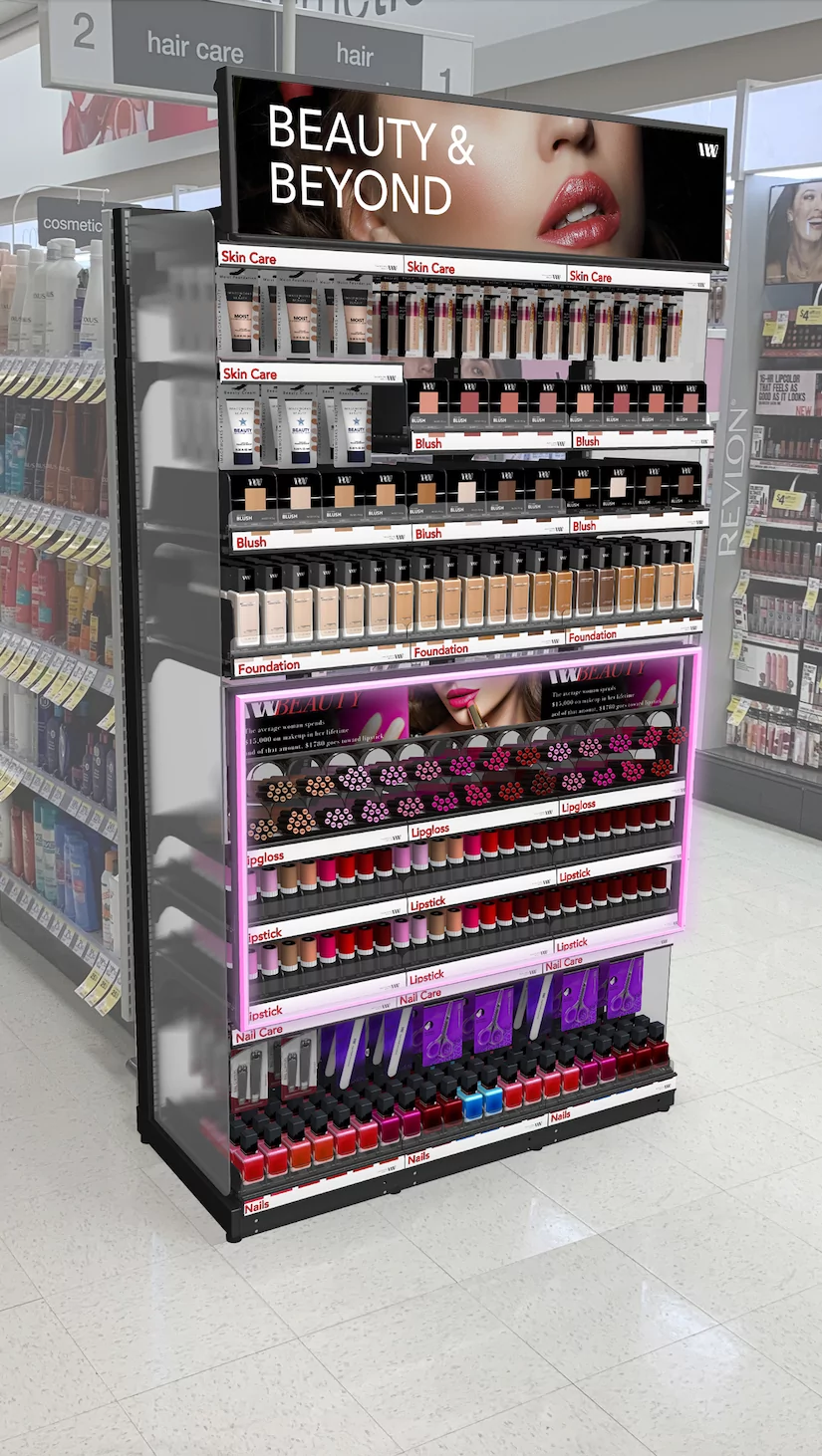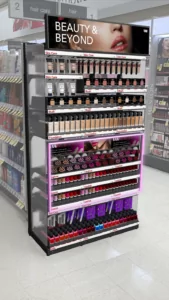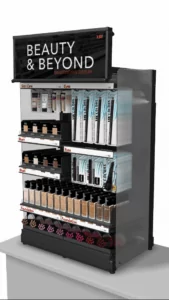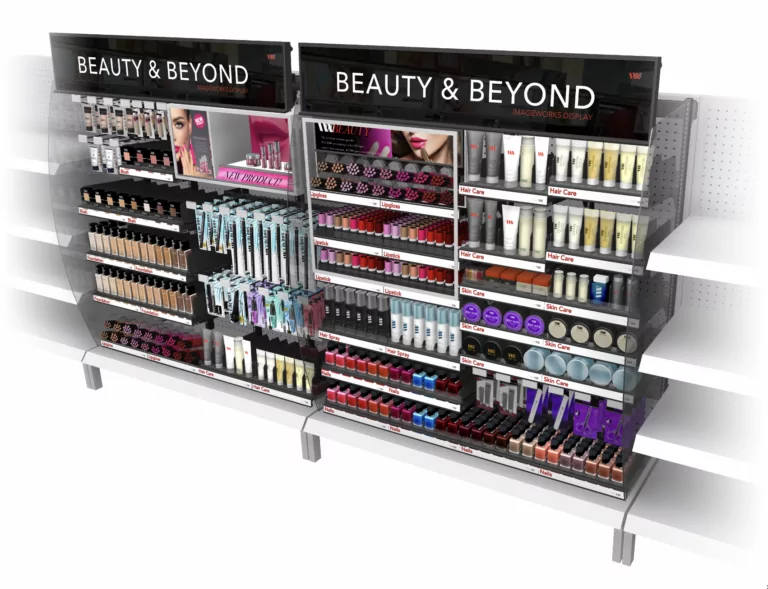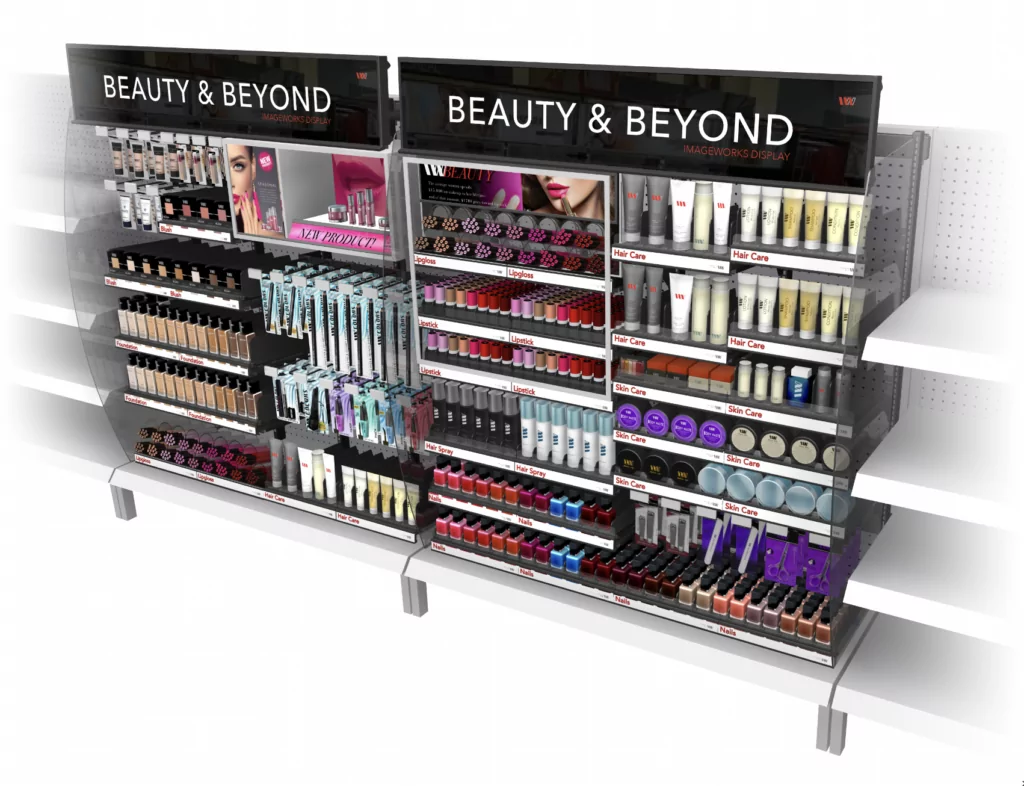 Wall Systems from 1′ to infinity…
Create Inline solutions for Aisles, Gondolas, and Queuing Lanes
Impactful Counter or Floor merchandising solutions
Eye-catching end caps
Stay True to your Brand Identity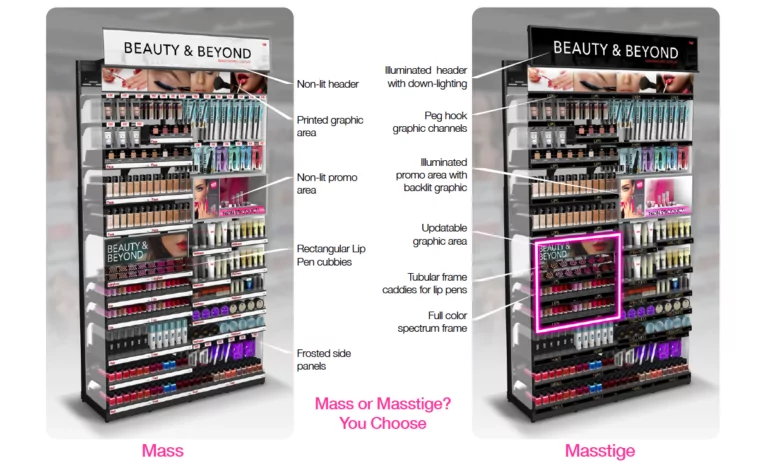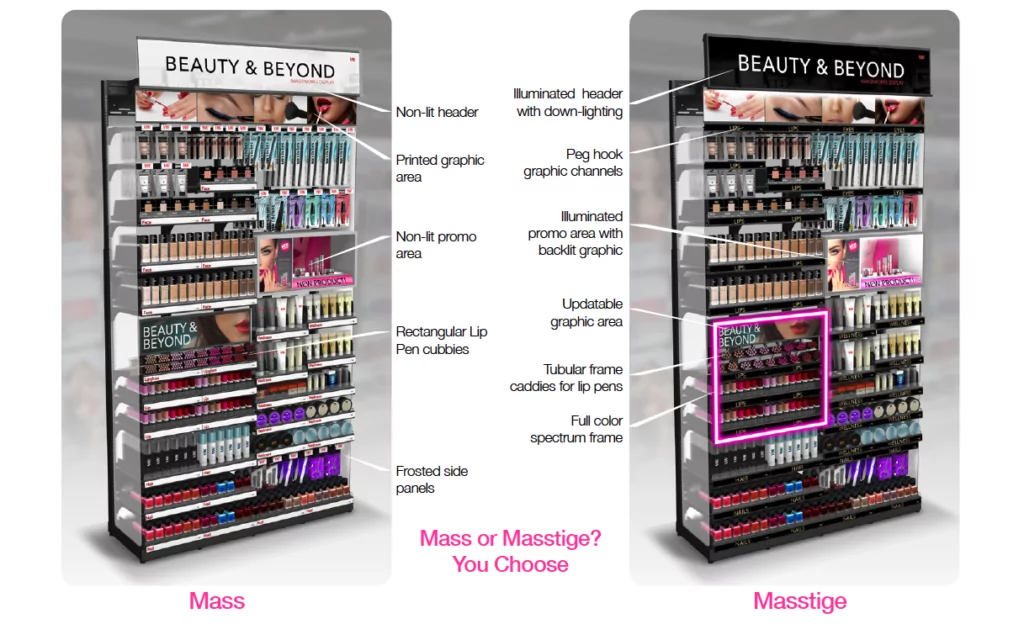 For insight to the creative process, and to view images of the concepts that lead to the production of these displays, email gnewman@imageworksdisplay.com to receive a comprehensive pdf.
Light it up!
Full color spectrum illuminated programmable high-light frame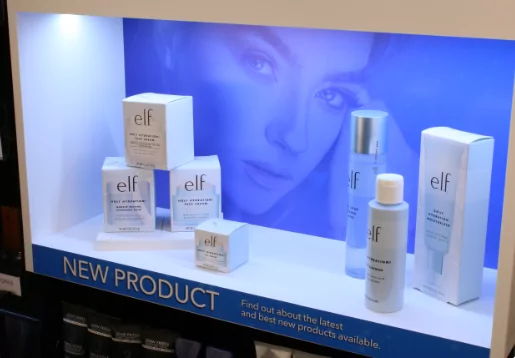 FAQ's
---
What is the IMPACT! System?

IMPACT! is a modular system that allows you to build a custom solution to fit your retail needs. This innovative design incorporates a patented framing system featuring one foot shelving adjustable in 1/2″ vertical increments. High profile can adjust in 3″ increments.

With IMPACT! you can experience seamless flow of shelving and signage without gap or alignments issues.
How customizable is this unit?

The IMPACT! system offers a wide variety of:

– Pushers
– Trays
– Locking storage drawers
– Security doors
– and other popular merchandising accessories.

These options allow for optimal customization.

** IMPACT! can also be installed onto existing gondola fixtures providing 1 ft shelf planogram flexibility
How "user friendly" is this display system?

With IMPACT! you can minimize the amount of work with reconfigurations. Designed to assemble and secure the frame once and not with eery reset/ Reset only your products, not your display.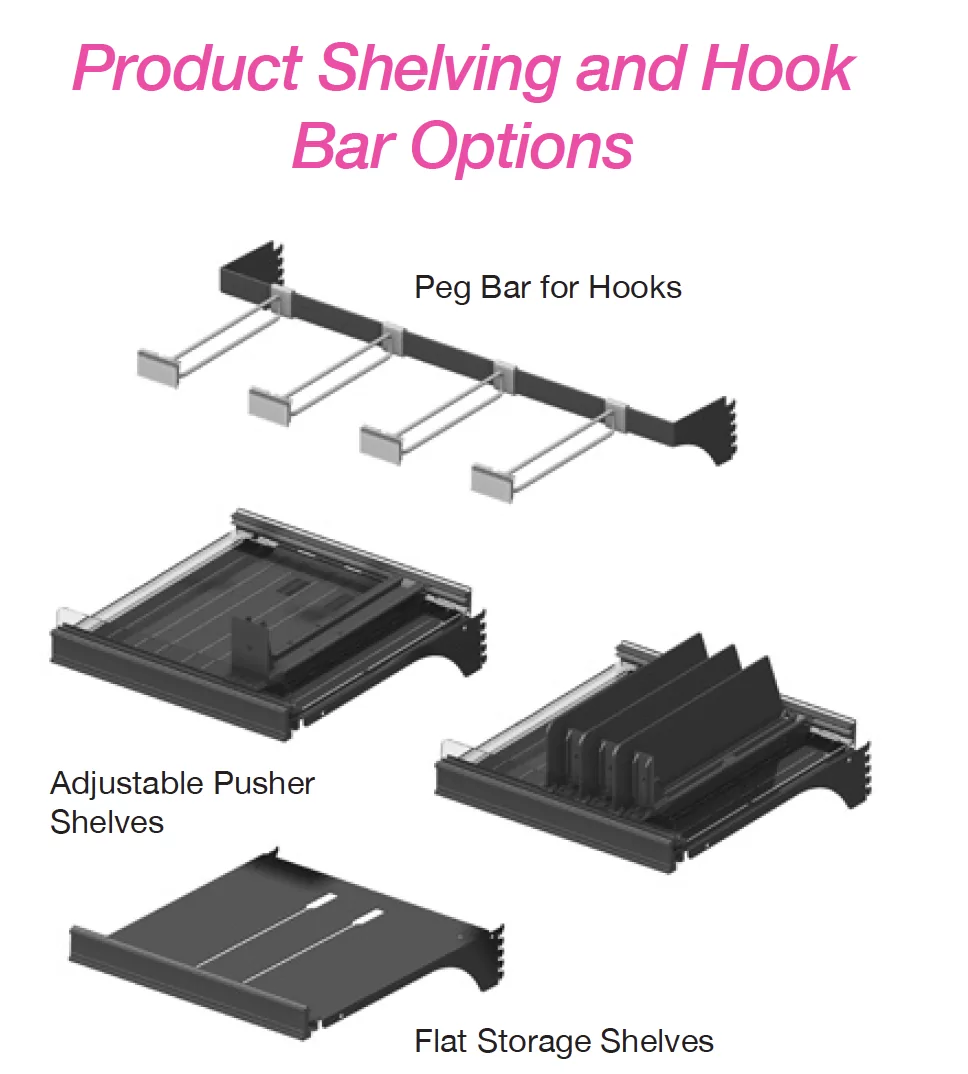 ---
---
What Makes ImageWorks Display a Great Partner?
ImageWorks is a custom Point of Purchase display firm specialized in bringing brands to life at retail. Since 1996 our in-house design, engineering and customer service teams have been committed to the journey behind great work. We deliver engaging experiences for our clients and their customers at retail!
Let's Connect!
Contact: Gary Newman | gnewman@imageworksdisplay.com | (c) 743-207-8595