Kroger Case Study
Duracell Batteries End Cap
Custom Retail Display
The Need
Kroger needed an end cap battery solution that would hold as many facings as possible while also being easy to navigate and aesthetically appealing to attract impulse purchases.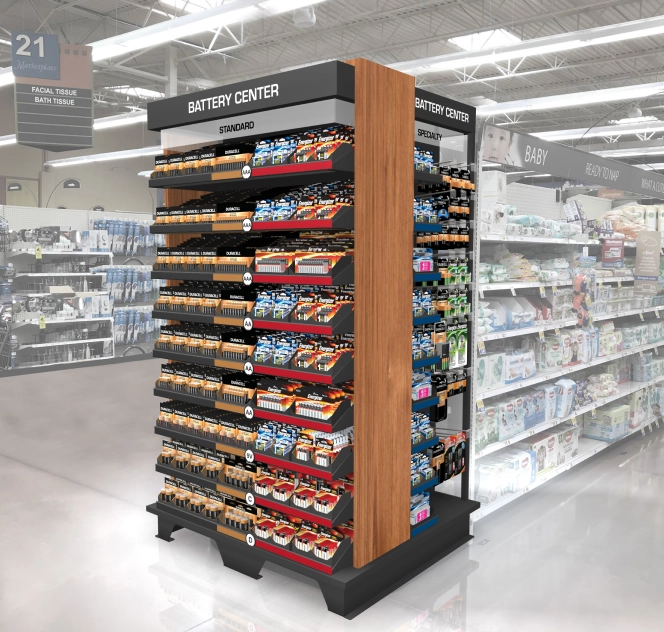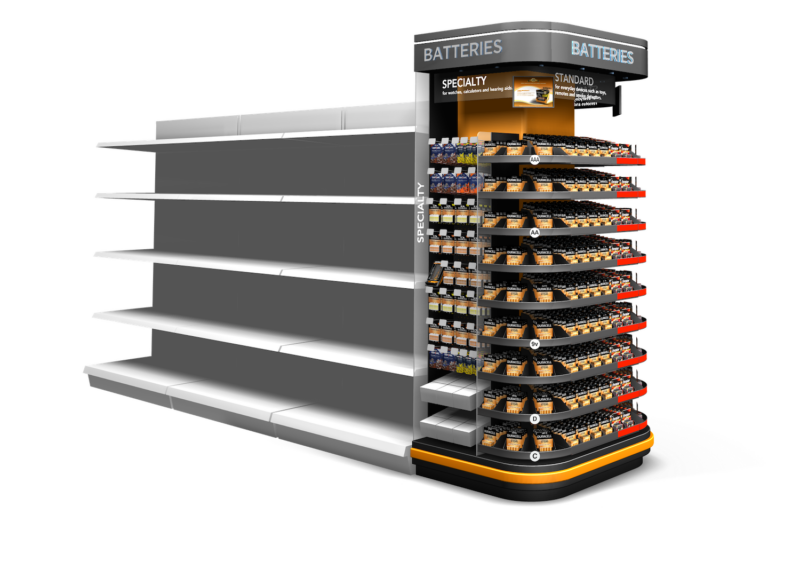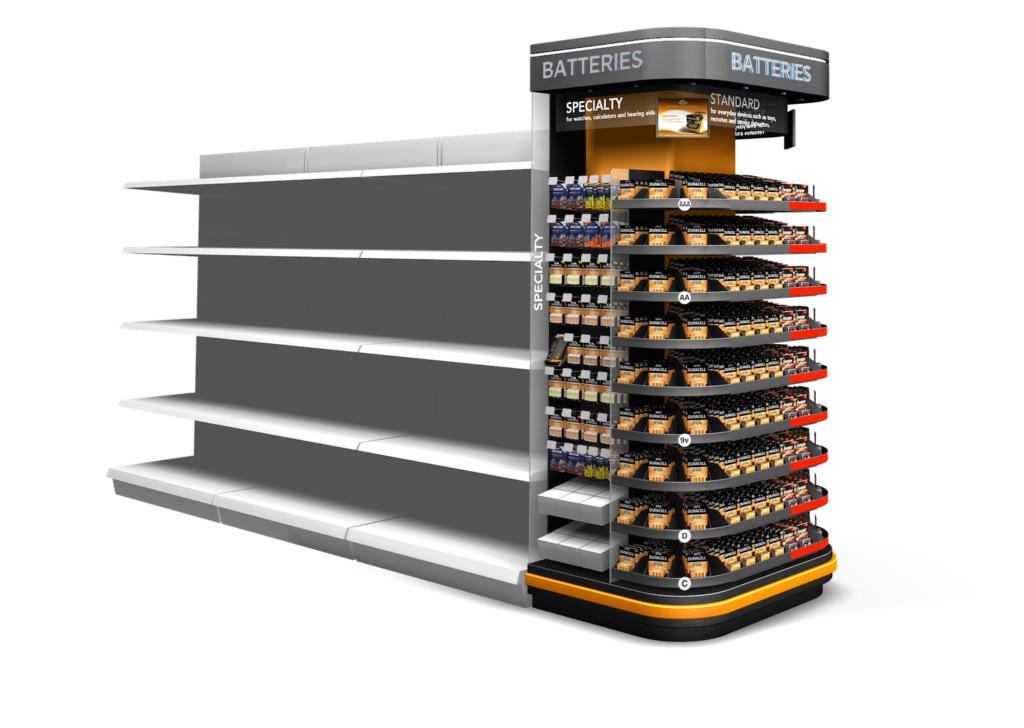 The Execution
When creating concepts for this program the ImageWorks teams had much to take into consideration. In creating this display, it was important to engineer a solution that's dimension allowed for ample P.O.G. space while maintaining a reasonable weight. The base of this unit was designed to accommodate pallet jack access for installation.
The Reality
Designed specifically for 2,000 Kroger grocery stores, this Battery End Cap transformed the category into an engaging destination for shoppers. Because of the display's curved metal shelves and base, foot traffic easily flows around the end cap so shoppers can find the batteries they need. 3-Dimensional cell-designators help guide the shopper along with an integrated coin-cell sizer for less common battery types. With its towering appearance, the display serves to attract impulse purchases as well. Constructed of steel, wood and injection molded shelving, this end cap is built to maintain an extremely heavy product load while offering flexibility for future planogram changes.