Case Study
Bella Mademoiselle
Custom Retail Display
The Need
Bella Mademoiselle was in need of a display solution to highlight their beautiful collection, tell their unique brand story, and allow their customers to test products.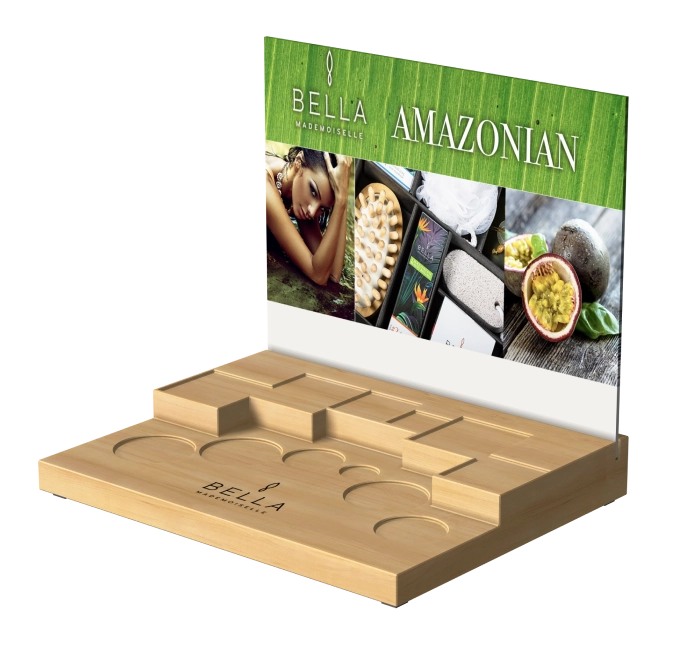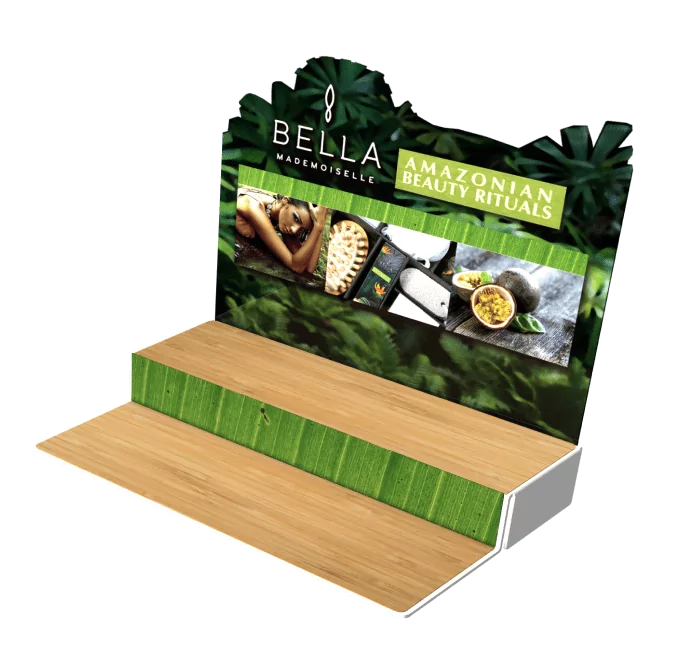 The Execution
We started this project by focusing on key components of the client's brand personality, as well as the brand elements of this specific product line. This analysis allowed us to uncover the brand's unique differentiators and take into consideration the style, tone, and look that would best communicate their brand story. Initial concepts all include elements like wood-look detailing, clean lines, and pops of green. Product placement pockets were also incorporated into each initial concept to ensure optimum functionality.
Production
Constructed from real wood and Sintra, this display was perfectly and precisely matched to the product line it is highlighting. An easy-to-update center graphic provides the perfect background to feature this collection, tell a unique brand story, and keep the testing functionality a focus. Beneath each tester product is a printed description and number for easy organization and identification. This unit was packed flat for easy, low-cost shipping and distributed not only to beauty retail environments, but also high-end spas.