A Versatile
Fixture Solution for Merchandise Products
Beyond is a versatile fixture solution that offers retailers a creative blueprint to merchandising products in numerous configurations. This system meets the needs of retailers looking for displays built to last that provide a streamlined look at center store and increased merchandising capability.
The Beyond system can be used to highlight an array of product varieties from salty snacks to automotive equipment.
View additional specs by downloading the Beyond PDF Download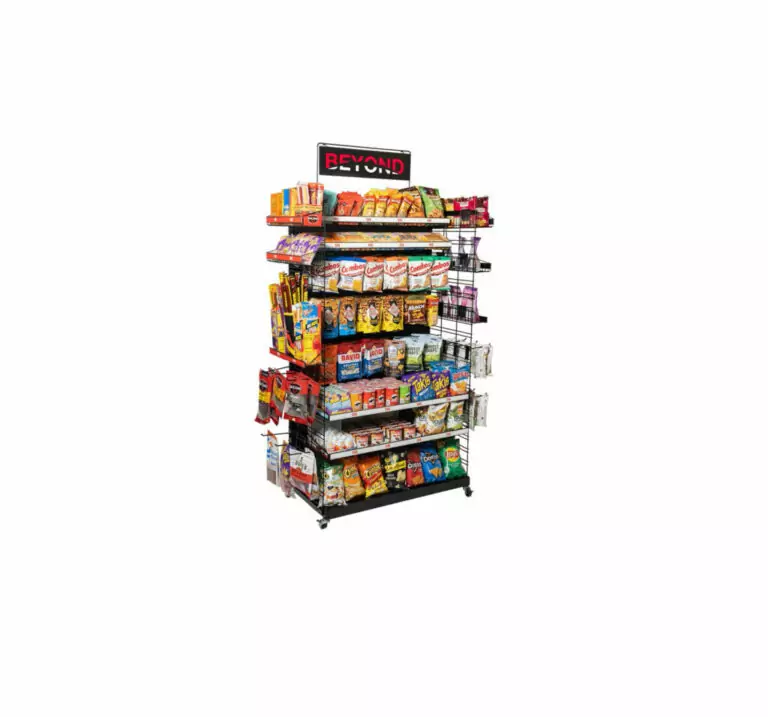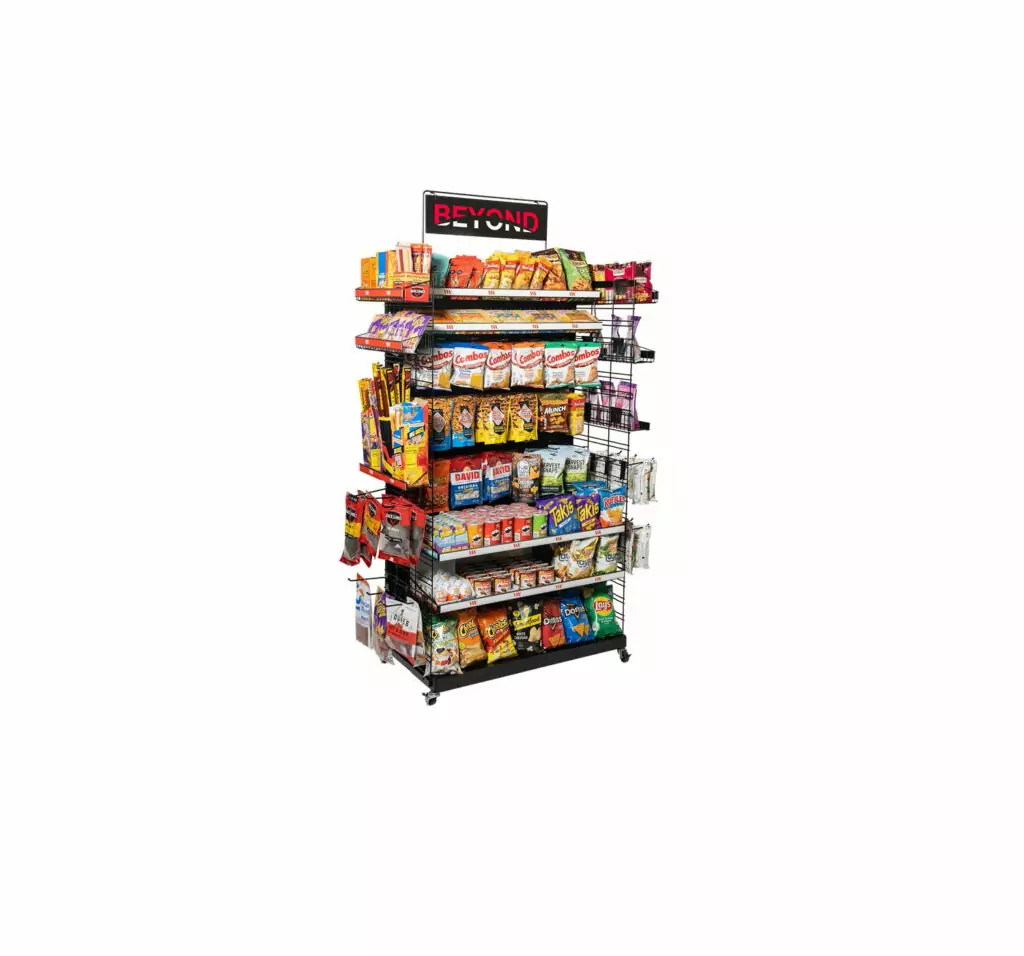 Modular Capabilities
This endcap solution can connect and transform to create multiple merchandising configurations (pinwheels, H-shaped islands, etc).
Limitless Versatility
Abundant accessory options allow for this system to highlight various product categories (salty snacks, confections, meat snacks, etc).
Result-Driven Design
Created with sales in mind, this quality display solution delivers a streamlined look and feel at center store.
Additional Features
Ultimate Versatility – Configure to your store needs
Sturdy Metal Construction – Proven quality and long-lasting durability for multi-year use.
Optional Casters – Provide mobility at retail
Optional Signage – Available for category messaging
**Shelving Interchangeable with ImageWorks' VAST System.
To explore the Beyond system you can click the button below to build your own display and request a quote:
Endcap | Island | In Line | Pinwheel
This system stands alone to offer a comprehensive solution at center store through endcap, island, inline, and pinwheel configurations. However, the Beyond system also coordinates perfectly with the VAST system through use of shared shelving and accessories. Together these systems provide unmatched capability compared to traditional display options.
3' End Cap with Casters
Shop Around Island Display
4' Stand Alone w/ Split Rail
View additional specs by downloading the Beyond PDF Download
To explore the Beyond system you can click the button below to build your own display and request a quote:
To explore the Beyond system you can click the button below to build your own display and request a quote: