The Ultimate Tobacco Display Solution
More than a typical tobacco fixture, IMPACT! offers ultimate back bar versatility and can be customized to meet any need.
IMPACT! can be outfitted for several display categories (Cig, ITP, OTP, etc.) at a variety of height options.
View additional specs by downloading the IMPACT! PDF Download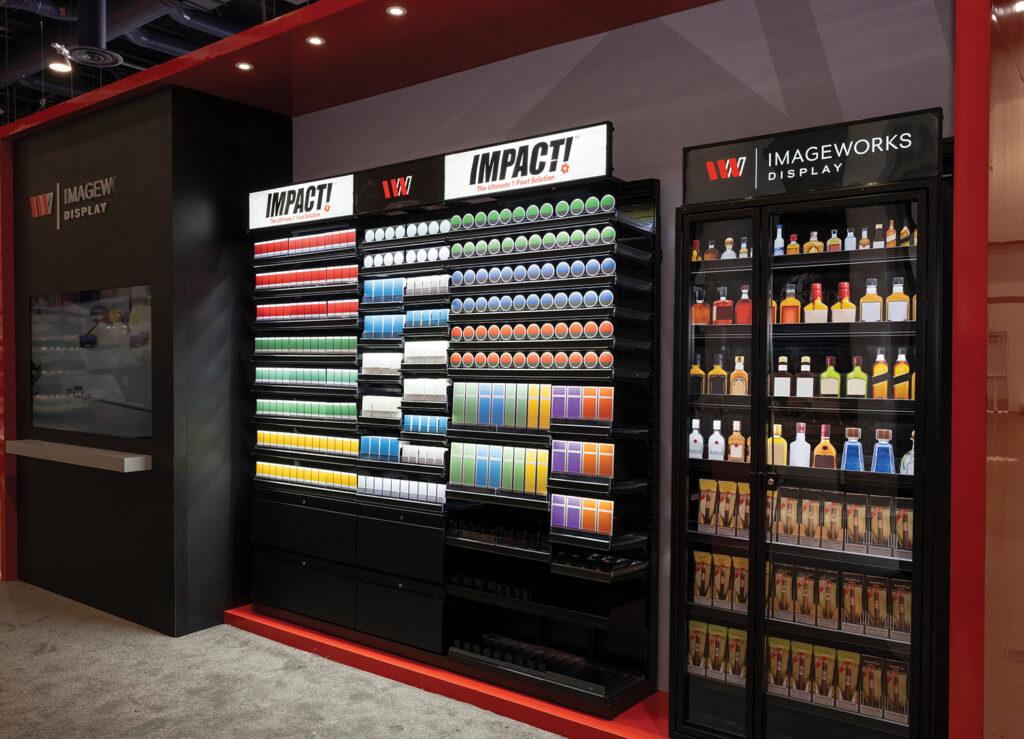 Patent # :10,410,321
Vertical Adjustability
High profile displays can adjust in 3" increments, telescoping from 61 inches up to a max height of 88 inches.
Seamless Patented Frame
Display more product – no gaps or spaces between sections mean
room more facings.
Resets Made Easy
Designed to assemble and secure once. Reconfigure product and signage only – not the frame.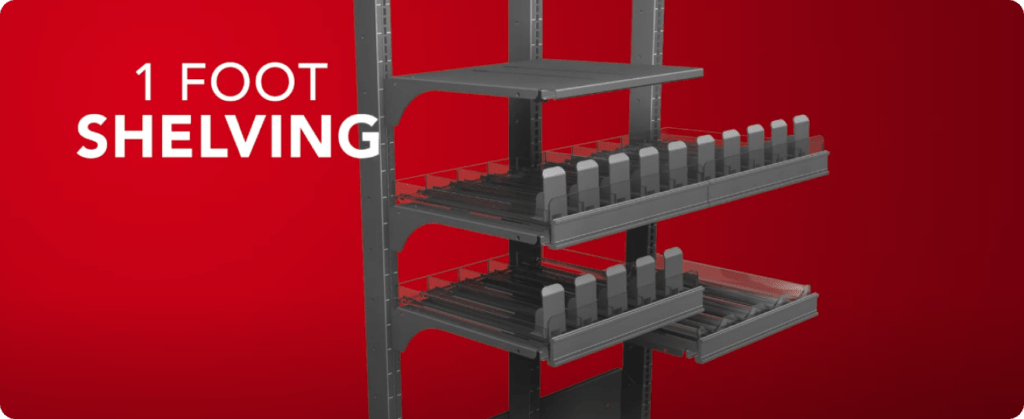 Additional Features
Adjustable Header Signage features vertical adjustability, flip-Up Capability, and dedicated downlight to highlight product.
Plus – IMPACT! LED signs are 25% Brighter than other headers.
Custom Product Pushers are available for each specific product category: cigarette, OTP, ITP, etc.
Thoughtful Cord Management allows retailers to tuck away unsightly cords and keep them organized and easy to access.
Advanced Customization Options mean you can enhance your tobacco display with locking storage drawers, security doors, back panels, side panels, display topers, metal risers, kickplates, and more.
To explore the IMPACT! system you can click the button below to build your own display and request a quote: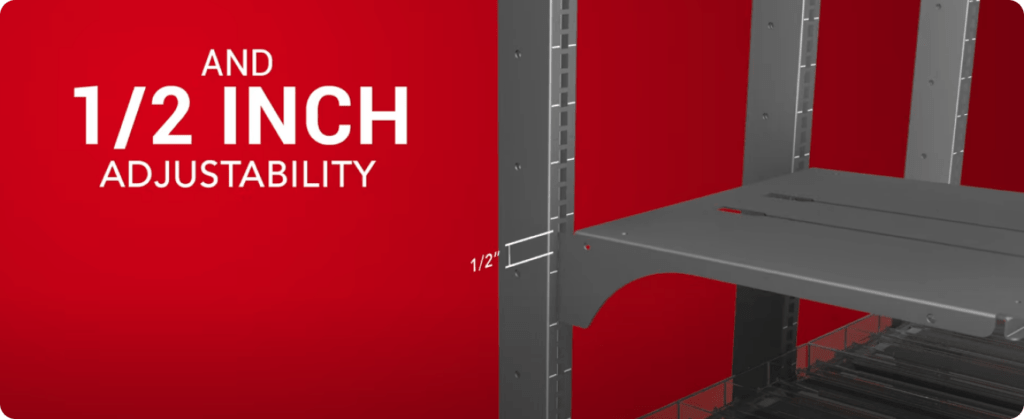 The Tobacco Display Built for the Future
The IMPACT! system is built for the future. As category trends shift and new products come and go, the tobacco back bar must keep up. IMPACT! takes into account with features designed to challenge the test of time. This patented framework features ultimate versatility with 1 foot shelving adjustable in 1/2 inch vertical increments.
In addition to vertical adjustability, IMPACT's innovative design makes continuous merchandising possible and resets easy. Experience seamless flow of shelving and signage without gap or alignment issues. While other back bar displays are comprised of individual fixtures bolted together, IMPACT! utilizes one unified frame. This means that as the tobacco category evolves and product adjustment become necessary, only product and signage needs to be reconfigured to conduct a full reset. Easy resets mean retailers can avoid disruption, additional equipment, added costs, and third-party installers.
Low Profile
Frame height 55″
Nonadjustable frame
Header attachments to top of frame with 6″ variability
Adjustable header shown in highest position at 61.5″
Display can be placed on counter or floor
Condensed
Frame height range 61″-88″
Telescope adjustability every 3″
Header attaches to top of frame with 6″ variability
Adjustable header shown in highest position at 67.5″
Floor Display
High Profile
Frame Height rangle to 61″-88″
Telescopic adjustability every 3″
Header attaches to top of frame with 6″ variability.
Adjustable header shown in highest position at 94.5″
Floor Display
View additional specs by downloading the IMPACT! PDF Download
To explore the IMPACT! system you can click the button below to build your own display and request a quote:
To explore the IMPACT! system you can click the button below to build your own display and request a quote: