The Secret to Avoiding Setup Issues, Compliance Problems, and Lost Sales
A colleague and I were discussing how to get the best value out of a particular display program. We went around and around regarding cost and implementation, but as soon as we looked at the numbers, it was clear: the faster the display got to the store, set up and selling, the better the programs performance and ROI.
I know you get it; displays are an investment.
We all know 76% of all purchase decisions are made in-store, and 68% of all in-store purchases are impulse driven (shopassociation.org). Getting your display program up and selling quickly is key to driving return on your display dollars. Every missed setup is lost sales and wasted display dollars.
Want to know the secret to avoiding compliance problems and set-up issues?
It's exciting, we are finally ready to ship. We put in the effort to design the right display, set the right messaging, printing looks great, our materials are right, assembly is going smoothly, and the trucks are on the loading dock for pickup. Execution isn't stopping here. We may not drive the trucks, but we can do something to help get the display set up. If you don't properly support installation efforts, you're going to experience poor results with compliance, disappointed shoppers, and lost sales.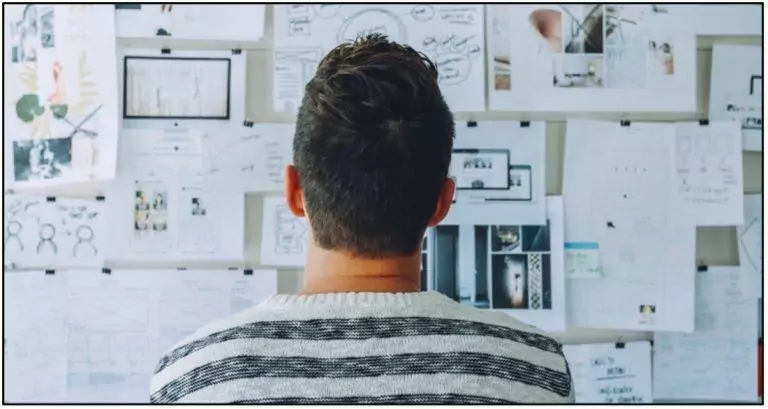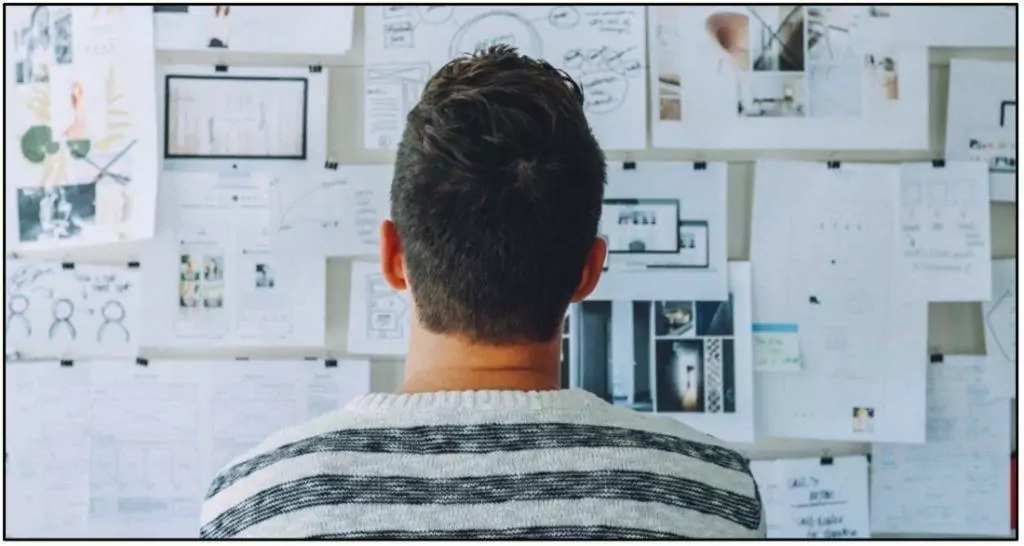 Don't wait till the end to work out the set-up details, start at the beginning. Designing to your shopper seems natural, it's always a primary focus, but you also need to design to the retailer's standards and style guides. There are standards that work in distribution. Your display fabricator should be familiar with these standards, if not, seek out one who is.
When designing to a budget, be sure to consider the tradeoffs of plant labor vs retail floor labor. Fully assembled displays tend to be larger and more costly to ship than knock-down-flat items the store has to assembly. However, you may be better off doing more assembly operations in manufacturing than asking for the store to complete the assembly. There are going to be tradeoffs.
Think about how the display will get to store and how it will get set up. Are tools or special skills needed? This is where different fabrication styles will come out. Make sure your fabricator understands the skill level of the assembler.  
This may feel complex, but it is actually manageable; we can be successful by paying attention to a few key drivers. We have found, certain key questions help you think about your setup and improve your chances of success.
Answer these 5 Questions and improve your display ROI!
1.    Where and when will this be set-up in store?
a.    Think about specifics: "on an endcap", which end cap; date or NRF sales week?
b.    Keep in mind displays that work well in one channel don't always translate to another.
2.    Who can and will do the set-up?
a.    DSD, brokers, retail associates, and brand team member all have different priorities and skill levels. Think about using a 3rd party, especially if a project is complex or if timing critical.
3.    How much assembly can realistically be done in store?
a.    Sliding a PDQ out of a carton, installing a fully assembled end cap, and setting up a carry-in floor stand, all have different requirements. Are tools required and supplied?
b.    How complex is the POG?
4.    There will be questions. How will they get answered?
a.    Is there a retail hotline for support? Will your display vendor field the calls from retailers?
5.    What are the support expectations?
a.    Are there extra displays for damaged shipments? How long will the displays be in market? Do you need a spare part program?
These questions should inspire a rich dialog as you work through your project. There is a lot to take in, but the good news is that these questions should be built into the discovery, engineering and fulfillment processes. They are at ImageWorks, make sure your suppliers do the same.
Execution Example: Manage Complexity
DEWALT Home Depot multi-width end cap
DEWALT needed to support the launch of their ATOMIC Compact Series of power tools. They knew they could not count on a specific end cap, and that there were 4 versions measuring from 55-inches wide to 99-inches wide.
We designed an innovative 4 position design to give the stores the opportunity to place the display on any one of the available end caps. By making one display that functions in all four widths, we were able to simplify production and warehousing, so every store received the same kit.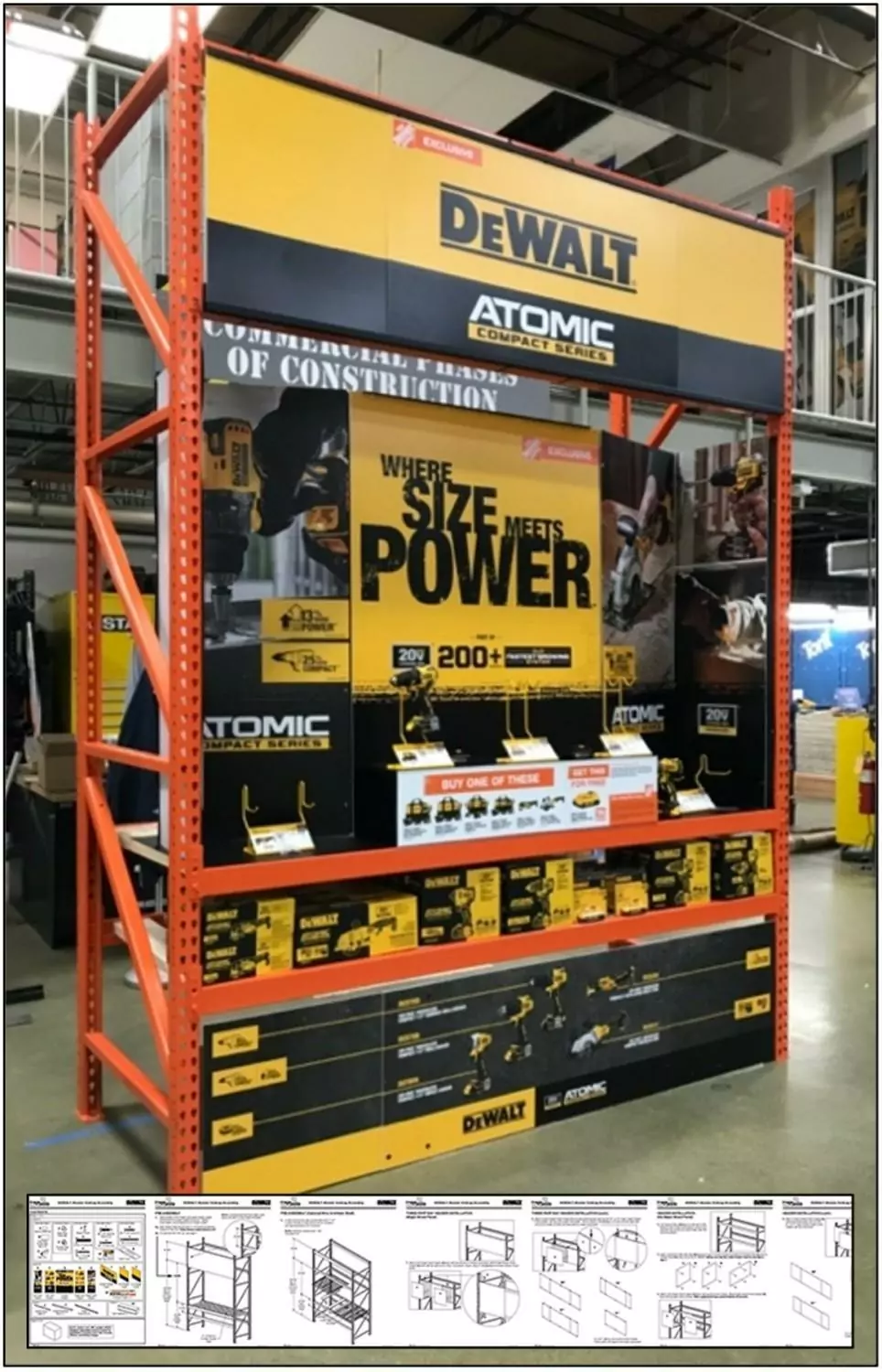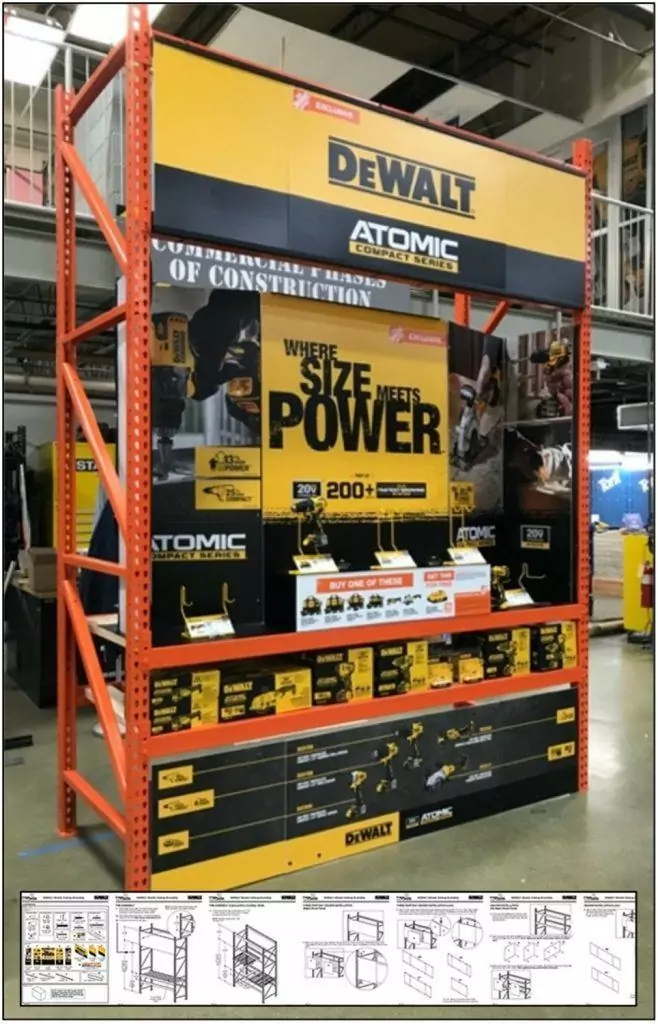 The challenge became how to ensure every version got set up correctly. Without clear and comprehensive instructions, this execution would have gone off the rails immediately.
We partnered with DEWALT's Home Depot account team and developed instructions to cover each specific endcap. We knew the team installing had higher than average skills, but also knew they had additional priorities in each store. It was important to document each and every option in simple easy to follow diagrams. All of this contributed to the high degree of compliance for this successful tool launch.
Execution Example: Teamwork and Trusted Support
Love's Travel Stops, Tobacco Wall.
In 2015 Love's Travel Stops and Country Stores embarked on a mission to refresh the tobacco backbar in every one of their 300 stores nationwide.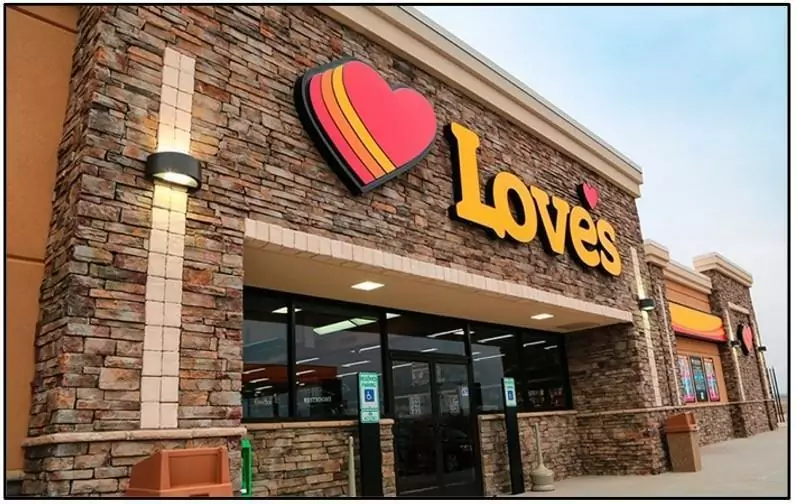 This complete redesign entailed the installation of brand-new display fixtures to not only unify their brand identity with sharp, cohesive fixtures, but also aid and simplify planogram resets.  Our long-standing relationship with Love's meant they were already well acquainted with their own dedicated Support Rep, as well as the phone and online chat support options available to them.
ImageWorks developed and installed backbar tobacco displays in waves of approximately 50-75 stores/wave. We knew installations could be done by anyone, so we provided multiple levels of documentation: printed manuals, YouTube videos, web chat and phone support hotlines. This ensured a smooth, seamless installation.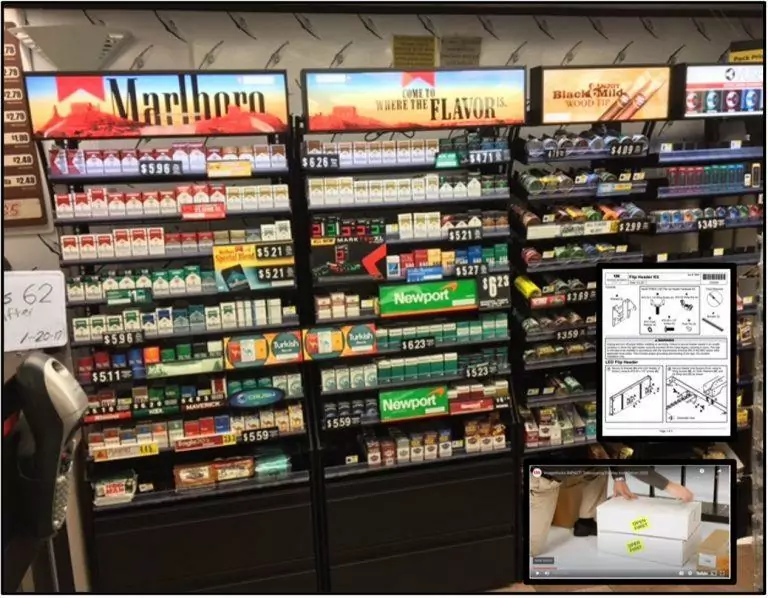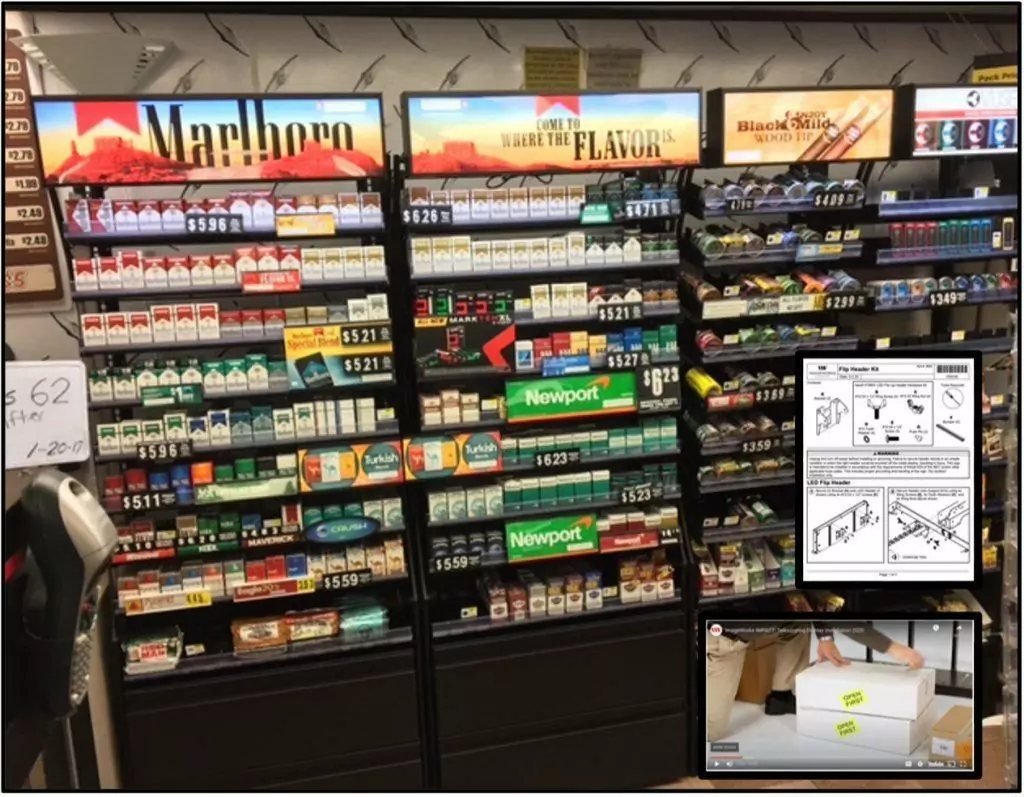 For Love's, having one trusted point of contact for parts, support and installation was instrumental to their project success. In fact, in 2016 ImageWorks Display was awarded Love's Vendor of the Year Award for the execution of this project.
Execution Example: Make Easy Things Easy
Duracell rolling cart.
Duracell needed a lane blocker for retailers to use as a secondary battery location. They knew they needed something that leveraged their iconic battery image and could easily be set up by any store associate. This display has to have the simplicity of a promotional display, but the longevity of a permanent outpost.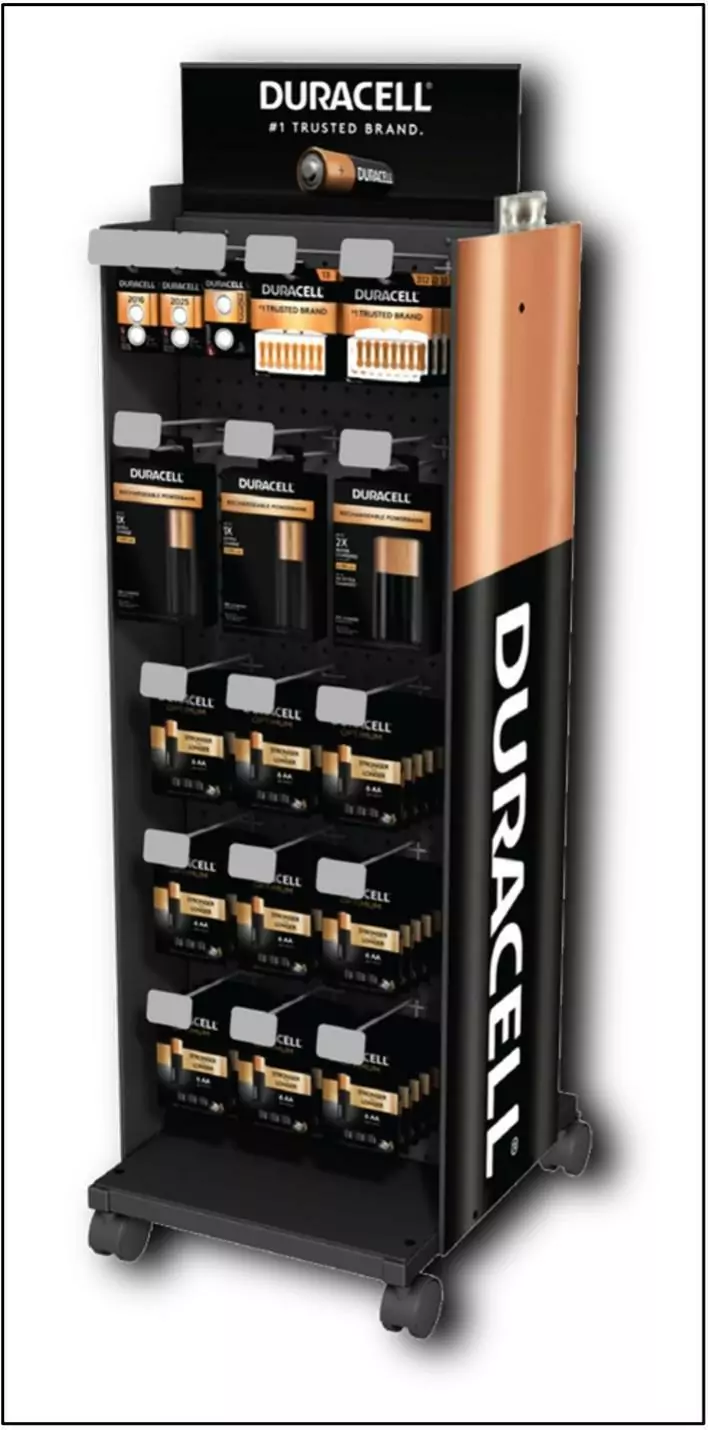 We designed a display that could ship with brown box product for quick installation. Something that any retail associate could unpack and set the product quickly.
In one distribution model, assembled displays ship on a pallet to a 3rd party who packs the product and joins 2 cartons together for a single shipper. In another distribution model, these displays ship to stores to meet up with regular brown box shipped product.
Standard peg hooks, permanent branding and updatable header graphics, along with replaceable side panel graphics make this display useful for many years of trouble-free service.
In Conclusion
In-store sales are still the largest outlet for moving products (Statista global sales by channel). Competition for attention is significant, make sure you maximize your impact while you have a shopper's attention. Think of your displays as a way to compliment the shopping experience. A well-executed display set up in the right location will drive sales. You cannot see display ROI if you aren't set-up.
Leverage knowledgeable people, include the retailer, brand and display supplier organizations. Think about in-store execution in the development stages, and how to make installation easier. The easier your project is to install, the faster you can be up and selling.
Incorporate this thinking up front, you are going to end up with a more successful project.
"Retail is detail!" (James Gulliver)
There are other success stories and display images you are welcome to review on our website. https://imageworksdisplay.com/
Reach out, I'd love to hear your thoughts on implementing POP displays or success stories (or spectacular failures) you've learned from and can share.
Meanwhile, here are some helpful links:
https://imageworksdisplay.com/
https://nrf.com/resources/4-5-4-calendar
https://www.statista.com/statistics/1095969/retail-sales-by-channel-worldwide/