Tobacco Fixtures Designed For Continued Category Evolution
The ongoing evolution of the tobacco category means attention to space allocation is essential. With the majority of C-stores conducting full resets on their tobacco fixture systems several times annually, efficiency and accuracy are key.
Retailers nationwide are implementing the IMPACT! display system and experiencing the benefits this tobacco fixture solution provides for their reset processes. IMPACT!'s continuous and seamless frame design take the complexity out of resets and allow for complete backbar reconfiguration without touching the frame. This patented frame design is instrumental in eliminating store disruption, maximizing manufacturer retail programs, and merchandizing more product with less gaps and spaces found in other systems.
View the graphic below for a topline comparison of the IMPACT! reset process VS the reset process of other systems: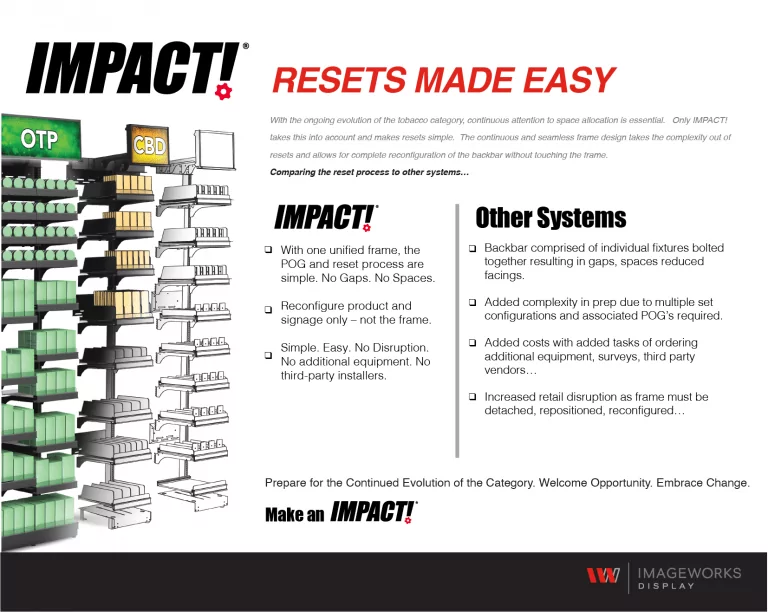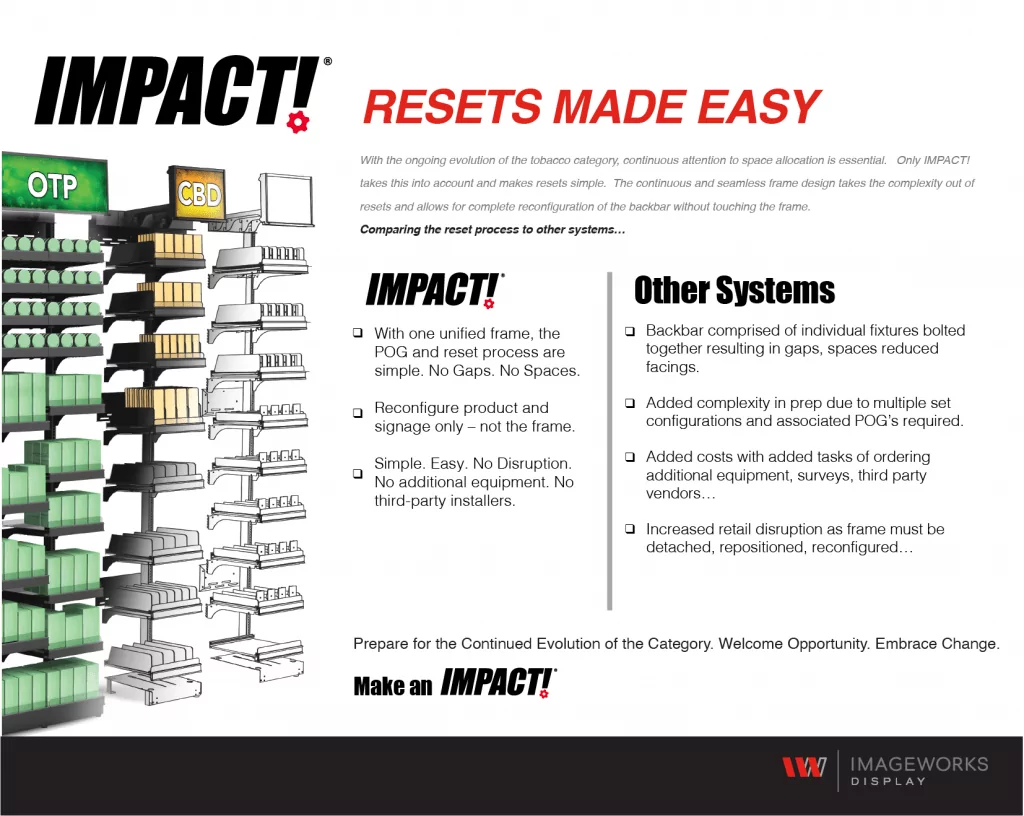 Along with simplifying the reset process, the IMPACT! system also offers benefits like:
Ultimate Versatility – One Foot Shelving; 1/2″ Adjustability
Innovative Frame System – Vertical Adjustability; 3″ Increments
Continuous Category Presentation – Perfect Alignment of Product & Signage
Display More Product – No Gaps or Spaces Between Sections
Approved – Highest Level Manufacturer Reimbursement Programs
For more information regarding IMPACT! click here. You are also welcome to reach out to our team via phone or email using the information below:
800-704-3660